Big Sur Engagement || Miranda & Austin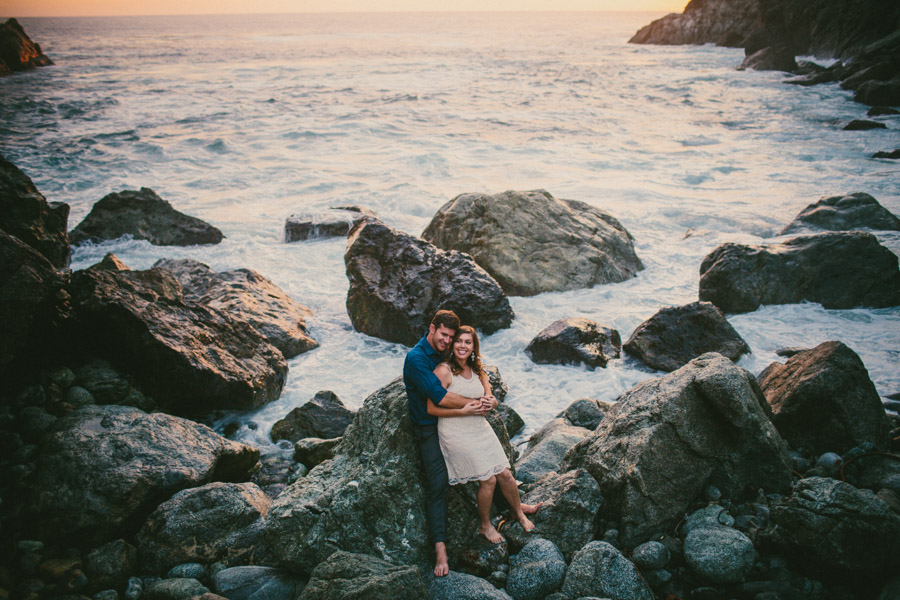 Austin & Miranda were the winners of our Big Sur engagement contest, and we could not have chosen a sweeter couple! We had such a fun time hiking around with them and taking in the gorgeous sites of the California coastline. Not only were the views amazing, but we'll never forget the sounds of Big Sur, the power of the ocean is unfathomable. Here's a little glimpse of the love story, written by Austin:
"Our love story started long before Miranda and I ever actually met. We had crossed paths quite a number of times in a variety of locations and she always stood out to me. I saw her on campus at San Diego State University, sailing in Mission Bay at the Aquatic Center, at the San Diego Yacht Club and driving around Point Loma in her yellow VW bug, which I am a huge fan of. I could not believe I kept seeing this mystery girl everywhere. I was determined to get to know her. When I finally gathered the courage, I introduced myself formally, asked her out on a date and was so disappointed when she rejected my offer. I asked again after that and she politely declined again. I was becoming discouraged, but I asked one more time…she said yes! My persistence paid off; the third try proved to be the charm.
The evening of our first date is one I will never forget. The two of us instantly had a connection. We talked for 6 hours and completely lost track of time. Her radiant beauty, genuine personality and cheerfulness immediately set her apart from anybody else I had ever met. I knew that night that I had to have her in my life. From that evening on, we have been inseparable.  She brings a level of joy to my life that I never knew existed.
Fast forward a three years and Miranda is my best friend, other half and motivation to be the best person I can possibly be.  She has changed my life, made me a better man and has always supported me no matter the cost. She is by far the hardest working and most selfless person I know. I can't wait to marry her!"